Meet them today!
Hundreds of members join daily — be the first to contact them!
Instantly access direct emails and phone numbers of women on VIP plans.
VIP-Coaching Package can be the precise answer you're seeking
Created by the dating coach for men, the program is based on Elena's unique 17-year experience. The 8-hour audio track along with 154-page manual (plus 2 workbooks) offer practical insights into all facets of dating Ukrainian, Russian and Slavic women. Find out from a relationship coach what works and what hurts your chances. The step-by-step guide is easy to use. Save money and time in your quest to find the love of your life - sign up today!
sign up now
Includes 8 Hours of Audio
You will definitely have countless "Aha!" moments listening to the audios and perusing the books. MP3 audios are easily downloadable into your mobile device, making learning enjoyable and easy, while travelling to work and driving around doing regular chores. The results are immediate and measurable.
Certified Life Coach
Being a Certified Life Coach, Elena takes 360˚ approach to finding your right partner. From introductions and beyond, her genuine, caring guidance is clear, open and concise. No matter where in your journey you are now — just starting, had some experiences, or already found the right woman, and want to ensure your love will last — the VIP-Coaching Package will offer unorthodox solutions.
Training with "Aha" Moments
This training expands way beyond a mere "how to date Slavic women" instruction manual. Based on your own distinctive characteristics and individual life path, you will be able to identify the best ways of dealing with your personal situations, in addition to acquiring confidential insights into specifics of dating Ukrainian women, both online and in real life.

Read Elena's Personal Blog >>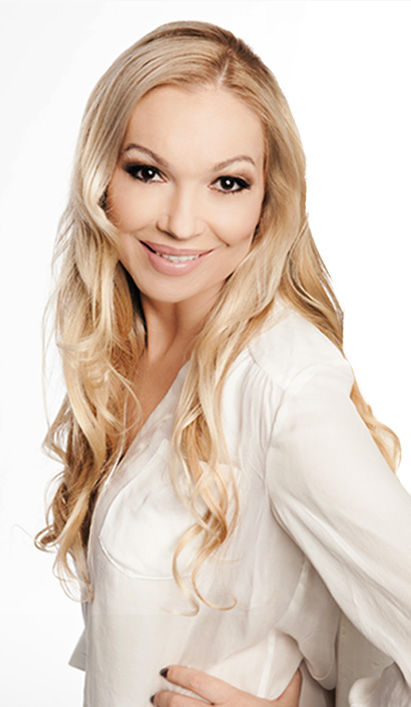 Breakthrough Understanding
Sharing all her secrets, Elena generously gives you the vital "key tips" that will lead to your success. This breakthrough understanding will bring you ahead of any competition, including men who have more experience than you. Building on your inimitable strengths, this comprehensive knowledge allows you to get desired outcomes effortlessly, just like pressing buttons and getting expected responses.
The simple plan of finding the right candidates and selecting the perfect match, with down-to-earth, straightforward explanations make it easy to follow and achieve your goals. If you want to meet an extraordinary woman and keep her in your life, sign up now!
VIP Coaching Program - Instant Download
Get Immediate Access to Key Dating Tips for Men
VIP-Coaching Package Includes:
8-Hour Downloadable MP3 Audio-Track
154-Page Private Manual
2 Workbooks
Users Feedback on VIP Dating Coaching Program
"I just wanted to let you know your website and coaching instructions are phenomenal. Some things I didn't understand but I did them anyway and it worked out just like you said. Thank you very much!" Harry
"First let me say your coaching and dating site are awesome. Things are working very fast, I can't keep up!" Thanks!Tim
"I am flying to Moscow next week to meet the woman of my dreams. Thanks for all of your help. I have very good feelings about her, and if all goes well during our week in Moscow, I may want to ask her to marry me." Thanks!Miles
"I am enjoying your coaching materials very much, and I am close to flying to Russia to meet my favorite woman. Your website has already changed my life by introducing me to some amazing women who I never knew existed. I am so thrilled and excited to finally be closing in on the one for me!" Thanks!Mark
"I haven't had a chance to work through the VIP Coaching Manual in detail yet (I'm going to work on that this weekend), but I've seen enough to recognize that you have created a marvelous resource. You should consider generalizing it and marketing it outside of the International dating arena." Thanks! Jim C.